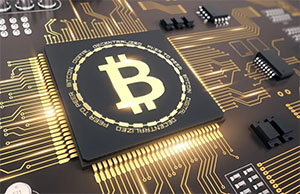 Recent data compiled by the network shows that Bitcoin mining activity has increased. So, despite the fall in Bitcoin prices witnessed for months, it seems like miners can still profit from this activity.
Even if BTC price has been dropping by 2018 after the historic peaks of December 2017, Bitcoins's extraction rate has increased.
The Bitcoin mining is intentionally designed to be difficult to execute so that the block creation rate remains constant (blocks are files that contains data passing via the Bitcoin network). On the other hand, however, the miners have become more and more experts.
Genesis Mining's executive director, Marco Streng, said: "Large expansions are still taking place in the mining, especially by the most efficient miners. The expansion of the activity is so great that it has compensated for the abandonment of the less efficient mining market"
Bitcoin mining is for long term
Anyone can become a Bitcoin miner with the right hardware and software. But the necessary equipment has evolved over time: From PC to GPU (graphics processing unit) to FPGA (programmable door matrix) to the current ASIC (Integrated circuit application specific).
Big mining companies have invested in high quality hardware manufactured by companies such as NVIDIA. As a result, the most powerful chips have improved the efficiency of the miners (and also increased the business of NVIDIA).
Despite this, NVIDIA has seen a decrease in the sale of chips to miners nowadays. Semi-conductor-producing companies are experiencing a decrease in the orders of "mining" customers. This indicates that mining workers have enough hardware to handle the current demand.
While profit margins are lower than those of miners, specifically Bitcoin miners seems to focus on the long-term game. David Sapper, exchange operations director for Blockbid Cryptocurrency in Melbourne, says miners are still working well.
Sapper said "The increase in the hash rate means that people believe in Cryptocurrencies especially in a long-term perspective"
And one of the preconditions to ensure that the mining activities, not only of BTC, can last in the long term, is especially the possible massive entry of the institutional in the market of Cryptocurrency.
Do you want to invest in cryptocurrencies?
We offer you the weekly portfolio CryptoFIB30, in a PDF format. A portfolio of cryptocurrencies with high earning prospects, suggested by our staff (the dates and purchase prices for the reported crypotos in addition to operative signals - when to sell or keep - are indicated).
Bitcoin Future: for those who prefer, instead, to follow the derivative, Bitcoin Future is analyzed, quoted on the CME, with the indication of important levels and operative targets of purchase/sale with a weekly perspective.
Pay
Risk warnings
The views and opinions expressed are the views of Crypto Currency 10 and are subject to change based on market and other conditions. The information provided does not constitute investment advice and it should not be relied on as such. All material(s) have been obtained from sources believed to be reliable, but its accuracy is not guaranteed. There is no representation or warranty as to the current accuracy of, nor liability for, decisions based on such information.
Changes in rates of exchange may have an adverse effect on the value, price or income of an investment.
Past performance is no guarantee of future results and the value of such investments and their strategies may fall as well as rise.