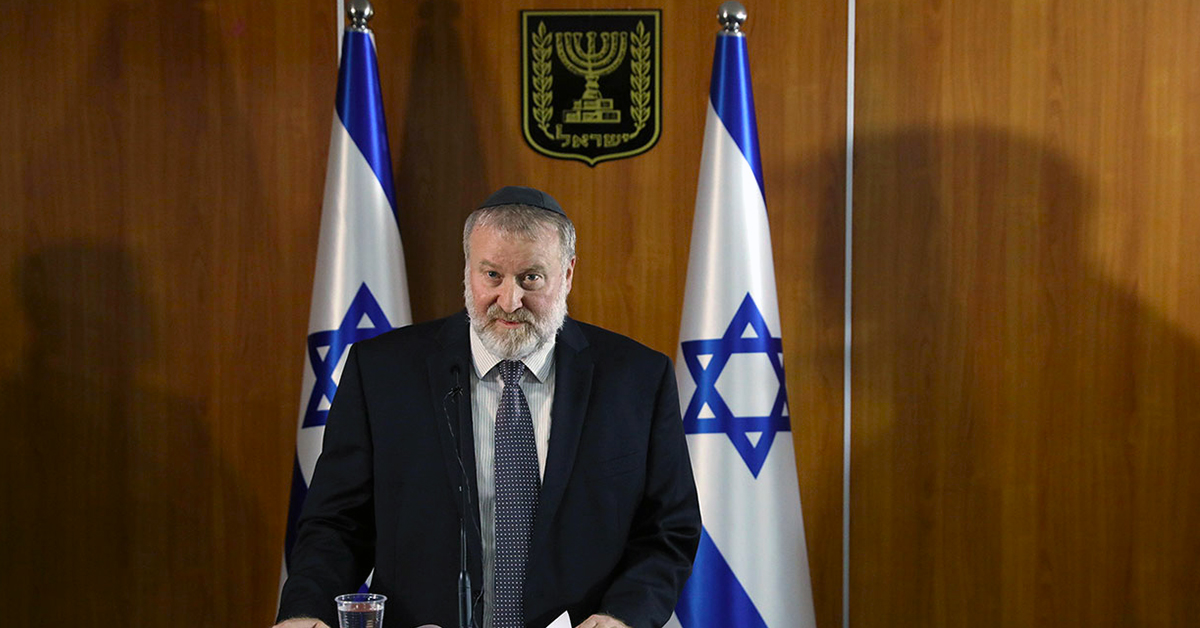 Israel's Attorney General, Avichai Mandelblit, ordered the banks of his country to offer services to businesses related to cryptocurrencies. These declarations were produced in a context where the Israeli Central Bank demanded that the financial institutions prohibit every type of negotiations with cryptocurrencies.
According to Mandelblit, in place of interrupting services to cryptocurrency businesses, Israeli banks must thoroughly revise each case, to avoid any type of illicit practice. Since December 2019, various Israeli banks froze accounts of customers who received transfers deriving from cryptocurrencies. This measure hindered various Israelis who had invested heavily in Bitcoin from paying their taxes, since banks wouldn't accept their deposits.
In August of last year, an investor decided to sue the Happalim Bank for almost 23 million dollars, arguing that this business had refused to accept a deposit made with earnings obtained through Bitcoin. While Israel's Central Bank keeps the pressure on other institutions, this country's Government has admitted that it has an interest in the blockchain technology. The Israeli Securities Authority asked to identify those regulations that avoid the development of undertakings based on blockchains so that these restrictions can be eliminated in the future.
Risk warnings
The views and opinions expressed are the views of Crypto Currency 10 and are subject to change based on market and other conditions. The information provided does not constitute investment advice and it should not be relied on as such. All material(s) have been obtained from sources believed to be reliable, but its accuracy is not guaranteed. There is no representation or warranty as to the current accuracy of, nor liability for, decisions based on such information.
Changes in rates of exchange may have an adverse effect on the value, price or income of an investment.
Past performance is no guarantee of future results and the value of such investments and their strategies may fall as well as rise.