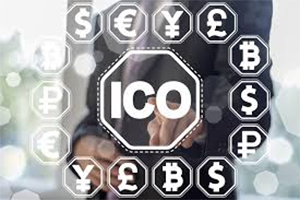 Making an ICO (Initial Coin Offering) is not something easily done. You need a lot of money to initiate an ICO: for marketing, development and management. Many offer tokens for consultations, programming and services necessary for starting up. Serious professionals, however, won't accept your tokens, which for now have only a nominal value and have no value on the market. ICOs have recently caught the attention of regulation agencies and so you might have to deal with some court or supervisory agency if you don't know what you're doing.
Meanwhile, we should clarify that ICOs are not legal entities but a simple offer, and therefore creating a legal framework is necessary and for this you should turn to a lawyer, preferably one who is an expert of ICO.
Which jurisdiction should you choose for an ICO? Simple: a tax haven that hasn't regulated ICOs and cryptocurrencies.
The 5 principal points for making an ICO are:
A legal frame (that is a company) for administering the project;
A smart contract for managing and distributing the tokens;
A landing page with a countdown to create interest;
A white paper that describes the project;
A staff of programmers, marketers, lawyers, backers who develop the project and create your tokens, that is, the cryptocurrency that will allow you to activate a Crypto-crowdfunding which means to gather funds in cryptocurrencies.
In synthesis, the ICO is an innovative form of financing which allows businesses to obtain the funds necessary for developing a project through the sale of 'tokens', which are the digital coins based on the blockchain technology.
Do you want to invest in cryptocurrencies?
We offer you the weekly portfolio CryptoFIB30, in a PDF format. A portfolio of cryptocurrencies with high earning prospects, suggested by our staff (the dates and purchase prices for the reported crypotos in addition to operative signals - when to sell or keep - are indicated).
Bitcoin Future: for those who prefer, instead, to follow the derivative, Bitcoin Future is analyzed, quoted on the CME, with the indication of important levels and operative targets of purchase/sale with a weekly perspective.
Pay
Risk warnings
The views and opinions expressed are the views of Crypto Currency 10 and are subject to change based on market and other conditions. The information provided does not constitute investment advice and it should not be relied on as such. All material(s) have been obtained from sources believed to be reliable, but its accuracy is not guaranteed. There is no representation or warranty as to the current accuracy of, nor liability for, decisions based on such information.
Changes in rates of exchange may have an adverse effect on the value, price or income of an investment.
Past performance is no guarantee of future results and the value of such investments and their strategies may fall as well as rise.