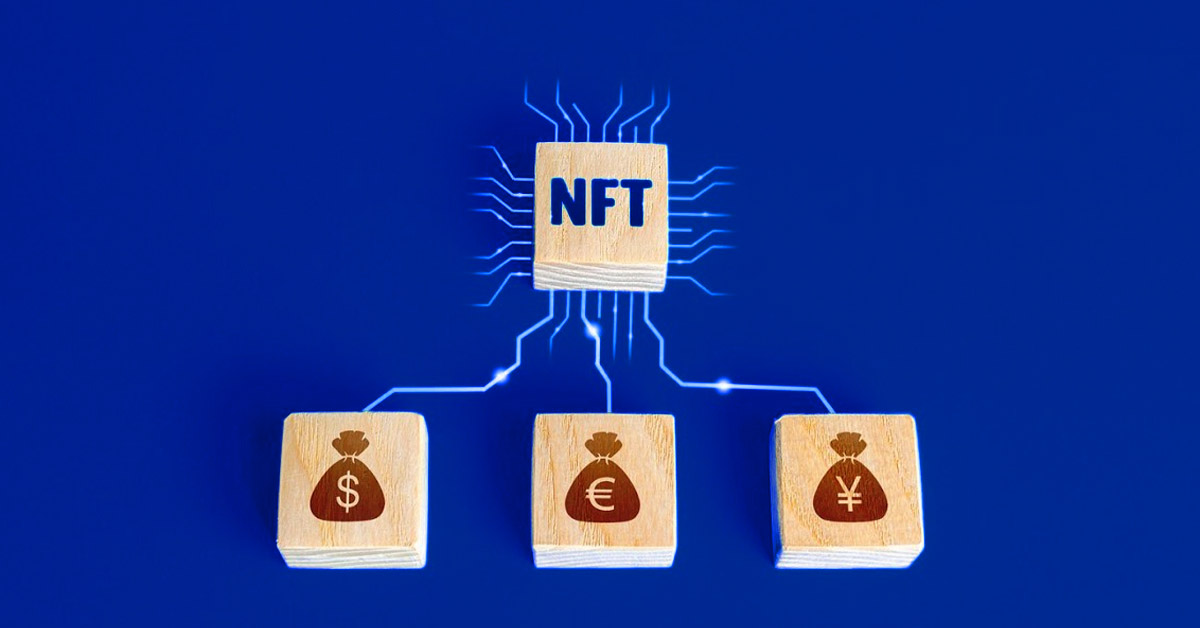 The chase for digital goods, otherwise known as NFTs, is real. NFTs rose to biggest fame at a lightning speed and are still continuing to occupy larger areas in different kinds of art. Images, GIFs, videos, Tweets, music pieces, albums, and in-game property, — today, they all are good areas to invest in. Almost anything can be turned into an NFT.
Buying such an exclusive item for an astounding price not only makes you a member of an 'elite' social group but has a feeling that you touch the famous Mona-Lisa kind of thing. But make money with NFT, rather than buy and keep one trending NFT?
3 Simple Ways to Unveil the Money Making Potential of NFTs
These days NFTs can be bought, sold, and even rented. However, the question about how to earn some additional income with the help of NFTs stands sharp in the minds of many crypto coin enthusiasts. Here are the handpicked methods to do it in the context of the current opportunities.
1. By creating and selling your NFT collections.
For you to nail it, choose the aesthetic that's close to your soul, think of addressable market, promotion instruments, and your team. You read it correctly, — the team as it's vital to decide if you remain anonymous or disclose your personalities to the world.
Popular platforms to drop new NFT collections and sell them include:
OpenSea
This ETH blockchain based platform is just perfect to help you make money on NFT art as it lets you mint, buy, and sell a range of NFTs including digital worlds, collectibles, and trading cards making over 80 million in total.
There's also an effective user profile infrastructure and charges only 2,5% gas fee per sale.
Rarible
This platform initiates users to mint NFT tokens, buy, and sell top NFT collections through 3 blockchains: Flow, Ethereum, and Tezos.
SuperRare
The pioneer marketplace allows you to earn money with NFT by selling it to fans, only with a higher transaction fee — 15%.
Other platforms to consider are Mintable, Axie Marketplace, and CryptoPunks.
2. By treating NFTs like stock value.
So, how to make money with NFT without even being an artist? See NFTs as stocks that you can buy early and sell at the right point in time. Purchasing a collection or a few items from artists that have the potential to garner public interest very often pays off, considering the fact that many profiles get overpriced with time. This way is great for someone who doesn't see themselves as someone who can create great content but rather a bargainer.
3. By renting NFTs out.
In a market with a high demand, it's not difficult to earn passive profit with renting out NFTs. This is true for those crypto games where card trading takes place. In these cases, deals between players are made with smart contracts and all NFT holders can select the duration of lending. One of such platforms with these opportunities is reNFT: set the daily rent rate in Wrapped Ethereum, lending period, and get some more passive crypto in your balance regularly.
Resume
Hopefully, the article gave you a short answer to 'How can I earn by being an NFT fan?' This is short for how to get profit from NFTs. This explanation is very schematic and for more on how to make your own NFT or operate at marketplaces, feel free to read on the best NFT blog on the website TopNFTCollections.com. There you will find, for example, price chart data, NFT news, and all other instruments to get a good start with NFTs.
Risk warnings
The views and opinions expressed are the views of Crypto Currency 10 and are subject to change based on market and other conditions. The information provided does not constitute investment advice and it should not be relied on as such. All material(s) have been obtained from sources believed to be reliable, but its accuracy is not guaranteed. There is no representation or warranty as to the current accuracy of, nor liability for, decisions based on such information.
Changes in rates of exchange may have an adverse effect on the value, price or income of an investment.
Past performance is no guarantee of future results and the value of such investments and their strategies may fall as well as rise.