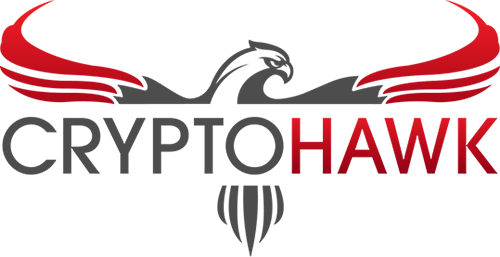 Fabrizio Zampieri, Economist and financial analyst expert in Cryptocurrencies and blockchain, has been appointed advisor at CryptoHawk AG, a Swiss Company, active in the all-in-one solutions sector in the Cryptocurrencies world.
The company is ready to contribute its uniqueness, creativity and integrity in the financial sector to completely revolutionize the concept and use of money with an all-in-one system for the use of Cryptocurrencies with online payment services, exchange, ATM and cards for cash withdrawal.
CryptoHawk AG is pleased to announce that its services are now available for payment transactions with Bitcoin. The Swiss company uses state-of-the-art technology to connect all that is relevant to Bitcoin, facilitating the exchange of all currencies for offline purchases, Cryptocurrencies-enabled ATMs, low-cost credit cards and ideal payment solution for businesses and commercial activities.
HAWK Token sold in 34 countries
CryptoHawk AG is currently in the ICO phase which will last until July 15, 2018 or when the preset limit is reached. Investors will receive 8000 Hawks for 1 Ethereum (you can also purchase Hawk tokens using BTC, DASH, BCH, LTC, Strat, Waves, XRP, XMR, ZEC, USDT and Fiat money by bank transfer). Once purchased, the tokens will remain locked until the Hawks officially appear in the main exchanges after the end of the ICO (end of July-August 2018). The ICO in question is active in more than 34 countries around the world, and the CryptoHawk community has reached more than 11.000 users.
According to Chief of operations, Thomas Hofmann: "If traders and businesses want to use our services, after registration, it's only necessary to integrate our platform via the company's corresponding website. Thereafter, your customers can make payments with Cryptocurrencies. A clear advantage over competitors. With already active operating systems like WooCommerce, Magento and Prestashop, we develop plugins that can be freely downloaded from our website ".
CryptoHawk AG can provide a strategic service as an ATM in Cryptocurrencies as a perfect complement to the business. With main office in Switzerland, CryptoHawk AG is run by a team of young experts, security consultants, marketing experts, graphic designers and programmers.
Contact Person: Thomas Hofmann
Email: [email protected]
Website: https://cryptohawk.com
Do you want to invest in cryptocurrencies?
We offer you the weekly portfolio CryptoFIB30, in a PDF format. A portfolio of cryptocurrencies with high earning prospects, suggested by our staff (the dates and purchase prices for the reported crypotos in addition to operative signals - when to sell or keep - are indicated).
Bitcoin Future: for those who prefer, instead, to follow the derivative, Bitcoin Future is analyzed, quoted on the CME, with the indication of important levels and operative targets of purchase/sale with a weekly perspective.
Pay
Risk warnings
The views and opinions expressed are the views of Crypto Currency 10 and are subject to change based on market and other conditions. The information provided does not constitute investment advice and it should not be relied on as such. All material(s) have been obtained from sources believed to be reliable, but its accuracy is not guaranteed. There is no representation or warranty as to the current accuracy of, nor liability for, decisions based on such information.
Changes in rates of exchange may have an adverse effect on the value, price or income of an investment.
Past performance is no guarantee of future results and the value of such investments and their strategies may fall as well as rise.