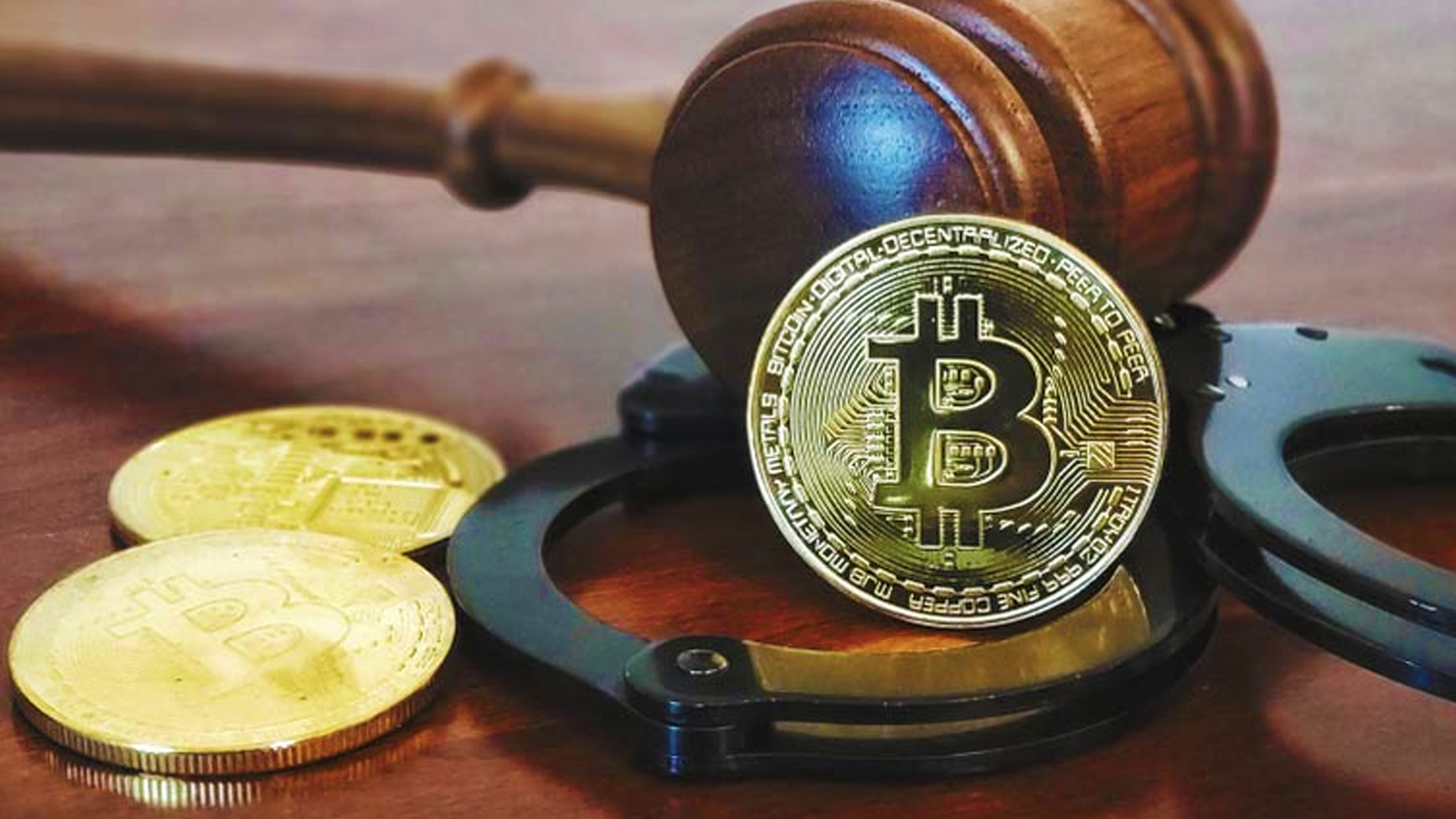 ---
Bangladesh
On December 24, 2017, the Central Bank of Bangladesh issued a cautionary notice that cryptocurrencies are illegal in Bangladesh. According to a news report, the notice states that "transaction [sic] with this currency may cause a violation of the existing money laundering and terrorist financing regulations." The notice states that bitcoin transactions "are not authorized by the Bangladesh Bank or any regulatory agencies, and do not conform with the provisions under the Foreign Exchange Regulation Act, 1947; Anti-Terrorism Act, 2009; and the Money Laundering Prevention Act, 2012." Also, according to the notice,
online transaction [sic] of virtual currencies with any unnamed or pseudo named parties may cause a violation of the above-mentioned acts... Transactions through online networks involving cryptocurrency are not approved by any central payment system and as such people can be financially harmed and may face legal consequences.
Under the circumstances, the citizens have been asked to refrain from performing, assisting, and advertising all kind of transactions through virtual currencies like Bitcoin to avoid financial and legal damages.
Law enforcement agencies, including the Foreign Exchange Police Department, Bangladesh Financial Intelligence Unit (BFIU), and Bangladesh Telecommunication Regulatory Commission (BTRC), have reportedly already held four meetings on "hunting down those using cryptocurrencies."
India
The government of India stated in early 2018 that cryptocurrencies such as bitcoin are not legal tender in India. While the government has not yet enacted a regulatory framework for cryptocurrencies, the Reserve Bank of India (RBI) has advised caution on their use and has issued three notifications[596] that "cautioned users, holders and traders on the risk of these currencies and clarified that it has not given any licence or authorisation to any entity or company to operate such schemes or deals."
Most recently, on April 6, 2018, the RBI issued a notification prohibiting banks, lenders and other regulated financial institutions from "dealing with virtual currencies," which stipulated that "in view of the associated risks, it has been decided that, with immediate effect, entities regulated by the Reserve Bank shall not deal in VCs or provide services for facilitating any person or entity in dealing with or settling VCs. Such services include maintaining accounts, registering, trading, settling, clearing, giving loans against virtual tokens, accepting them as collateral, opening accounts of exchanges dealing with them and transfer / receipt of money in accounts relating to purchase/ sale of VCs." Moreover, the RBI stated that "regulated entities which already provide such services shall exit the relationship within three months from the date of this circular." However, Deputy Governor B.P. Kanungo, in a policy press conference, did "recognize that the blockchain technology or the distributed ledger technology that lies beneath the virtual currencies has potential benefits for financial inclusion and enhancing the efficiency of the financial system" and stated that the RBI has "constituted an inter-departmental committee in Reserve Bank of India who will produce a report and they will explore the feasibility and desirability of issuing a digital currency by the central bank."
Reports in early 2018 indicated that the government is in the process of drafting a law to regulate trade of cryptocurrencies in India and "has formed a committee to fast track the process," according to the Hindustani Times. The government has expressed two main concerns that the law will address: "the source of money being used to trade in [cryptocurrencies]; and regulation of exchanges of VC [virtual currency] to protect the common man," one government official was quoted as saying.
An interdisciplinary committee, chaired by the Special Secretary (Economic Affairs), was established in April 2017 "to examine the existing framework with regard to Virtual Currencies." The committee has nine members including representatives from the Department of Economic Affairs, Department of Financial Services, Department of Revenue (CBDT), Ministry of Home Affairs, Ministry of Electronics and Information Technology, Reserve Bank of India, National Institution for Transforming India (NITI Aayog), and State Bank of India. The role of the committee is to
(i) take stock of the present status of Virtual Currencies both in India and globally; (ii) examine the existing global regulatory and legal structures governing Virtual Currencies; (iii) suggest measures for dealing with such Virtual Currencies including issues relating to consumer protection, money laundering, etc.; and (iv) examine any other matter related to Virtual Currencies which may be relevant.
On August 7, 2017, Business Line reported that the committee had submitted its report, but details of the report had not been made available to the public.
On December 29, 2017, India's Ministry of Finance released a press statement that cautioned investors about the "real and heightened" risks of trading in cryptocurrencies such as bitcoin, saying virtual currency investments are similar to "Ponzi schemes."[606] According to a February 1, 2018, news report, the Minister of Finance told lawmakers in Parliament that "[t]he government does not consider cryptocurrencies legal tender or coin and will take all measures to eliminate use of these crypto-assets in financing illegitimate activities or as part of the payment system," but "[t]he government will explore use of blockchain technology proactively for ushering in [the] digital economy."
On November 13, 2017, the Supreme Court of India admitted under article 32 of the Constitution a Public Interest Litigation writ petition against the Union of India and issued a notice to the Ministry of Finance, Minister of Law and Justice, Ministry of Electronics and Information Technology, Securities and Exchange Board of India, and Reserve Bank of India. The petition seeks "a regulatory framework to be laid down on Crypto Currency and wanted that the virtual currency be made accountable to the exchequer."
The Supreme Court previously heard a petition in July 2017 that sought "a similar kind of regulatory framework":
A Public Interest Litigation [PIL] was filed (Writ Petition (Civil) no. 406 of 2017) under Article 32 of the Constitution against Union of India, Ministry of Finance and the Reserve Bank of India over the use and business of Bitcoins, Litecoins, Ethereum etc. The Supreme Court on July 14, 2017, directed the RBI and the other concerned ministries to clarify their stance and enact a bill on the same before disposing off the PIL.
Nepal
On August 13, 2017, Nepal Rastra Bank issued a notice that "all transactions related to or regarding bitcoins are illegal." In early October 2017, a police team from the Central Investigation Bureau (CIB) of the Nepal Police "for the first time arrested seven persons for allegedly running bitcoin exchange business from various parts of the country," the Kathmandu Post reported.
Pakistan
Currently there does not appear to be any specific law that regulates cryptocurrencies or the trade in cryptocurrencies in Pakistan. In May 2017, the State Bank of Pakistan (SBP) stated that it does not recognize digital currencies. On April 6, 2018, the SBP issued a press release cautioning the general public on the risk of virtual currencies:
The General Public is advised that Virtual Currencies/Coins/Tokens (like Bitcoin, Litecoin, Pakcoin, OneCoin, DasCoin, Pay Diamond etc.) are neither recognized as a Legal Tender nor has SBP authorized or licensed any individual or entity for the issuance, sale, purchase, exchange or investment in any such Virtual Currencies/Coins/Tokens in Pakistan. Further, Banks/ DFIs/ Microfinance Banks and Payment System Operators (PSOs)/ Payment Service Providers (PSPs) have been advised not to facilitate their customers/account holders to transact in Virtual Currencies/ Initial Coin Offerings (ICOs) /Tokens vide BPRD's Circular No. 03 of 2018.
The Federal Board of Revenue (FBR) "is currently investigating the traders of digital currencies for tax evasion and money laundering," according to news sources. Moreover, the Federal Investigation Agency (FIA) has "launched operations against the people dealing in the cryptocurrencies," according to a February 10, 2018, news report.
Risk warnings
The views and opinions expressed are the views of Crypto Currency 10 and are subject to change based on market and other conditions. The information provided does not constitute investment advice and it should not be relied on as such. All material(s) have been obtained from sources believed to be reliable, but its accuracy is not guaranteed. There is no representation or warranty as to the current accuracy of, nor liability for, decisions based on such information.
Changes in rates of exchange may have an adverse effect on the value, price or income of an investment.
Past performance is no guarantee of future results and the value of such investments and their strategies may fall as well as rise.