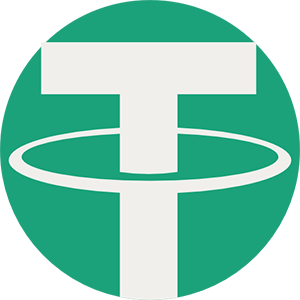 La tendenza auspicabile di Tether è che non ci sia nessuna tendenza e che la moneta rimanga stabile attorno al prezzo di 1$, perché questa è la sua funzione, assicurare la stabilità e la intercambiabilità con il $. Il progetto di Tether è molto semplice al tempo che è anche molto impegnativo. I responsabili della società assicurano di avere nel proprio conto corrente una somma in $ a garanzia del equivalente circolante di Tether.
Tether comunque fino ad ora ha assolto un ruolo importante, permettendo che si potesse quotare il prezzo di alcune criptovalute in Tether, risolvendo così il problema di tanti Exchange che non vogliono o non possono offrire quotazioni in $.
Comunque Tether, che fino ad ora è sempre riuscita a rimanere in parità con il $, nel prossimo futuro dovrà affrontare la concorrenza di altre monete che portano avanti un progetto analogo e lo potrà fare anche con la implementazione di una politica di maggior trasparenza e apertura verso il mercato.
Risk warnings
The views and opinions expressed are the views of Crypto Currency 10 and are subject to change based on market and other conditions. The information provided does not constitute investment advice and it should not be relied on as such. All material(s) have been obtained from sources believed to be reliable, but its accuracy is not guaranteed. There is no representation or warranty as to the current accuracy of, nor liability for, decisions based on such information.
Changes in rates of exchange may have an adverse effect on the value, price or income of an investment.
Past performance is no guarantee of future results and the value of such investments and their strategies may fall as well as rise.