Tether trends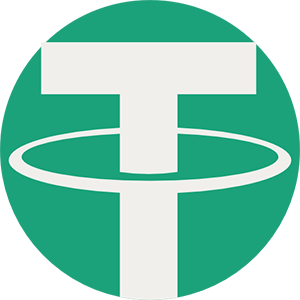 The desirable trend of Tether is that there is no trend, as the currency remains stable around the price of 1 USD, because this is its function, which guarantees stability and interchangeability with the dollar. For the moment, the Tether project is very simple, which is also a great challenge. Those responsible for the company ensures that they have a dollar amount in their checking account to guarantee the current equivalent of Tether.
Tether, however, has so far played an important role, allowing the price of some Cryptocurrencies to be quoted in Tether, thus solving the problem of many exchanges that do not want or cannot offer dollar quotes.
However, Tether has managed to maintain parity with the dollar, in the near future will have to face the competition of other currencies that carry out a similar project and may also do so with the implementation of a policy of greater transparency and openness to the market.
---
Cryptocurrency10.com
Avenida Samuel Lewis, Torre Omega, suite 5D.
Panama.
General: [email protected]
Customers: [email protected]
Support: [email protected]

Phones
Italy: +39 (06) 99335786
Spain: +34 (93) 1845787
Panama: +507 8327893
Panama: +507 8339512
United States: +1 (305) 3402627
Urgency:
+507 8339512
Customer service from
02:00 - 06:00 (Spanish, english and italian)
08:00 - 17:00 (Spanish, english and italian)