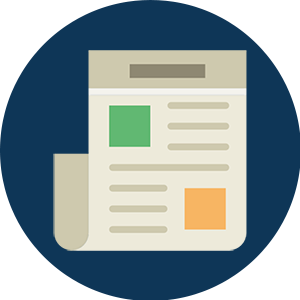 Cada semana, nuestros expertos en trading, hacen un análisis cuidadoso de lo que ha sido la tendencia del mercado y extraen indicaciones útiles sobre nuevas perspectivas.
El resultado completo del análisis se publica luego en el boletín semanal de Cryptocurrency10.
El contenido del boletín es extremadamente variado e incluye:
1) Análisis del mercado de las principales criptomonedas.
2) Las criptomonedas de la semana, es decir, aquellas que se consideran interesantes para la inversión a mediano plazo.
3) El cripto portafolio, el cual presenta las mejores perspectivas de mercado, con indicaciones para comprar, vender, mantener.
4) Bitcoin Future para aquellos que puedan estar interesados en operar este derivado
Este boletín informativo de Criptocurrency10 es ideal para aquellos que no tienen tiempo para buscar información en muchos sitios web diferentes, pero quieren saber más, y, sobre todo, la información que se encuentra aquí proviene de profesionales que siguen personalmente el mercado de las criptomonedas minuto a minuto.
El boletín se envía por correo electrónico cada semana.
Risk warnings
The views and opinions expressed are the views of Crypto Currency 10 and are subject to change based on market and other conditions. The information provided does not constitute investment advice and it should not be relied on as such. All material(s) have been obtained from sources believed to be reliable, but its accuracy is not guaranteed. There is no representation or warranty as to the current accuracy of, nor liability for, decisions based on such information.
Changes in rates of exchange may have an adverse effect on the value, price or income of an investment.
Past performance is no guarantee of future results and the value of such investments and their strategies may fall as well as rise.