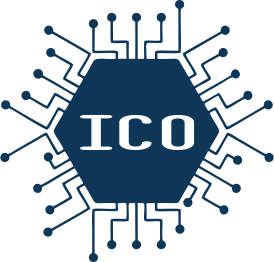 ICO es el acrónimo de Initial Coin Offer cuyo propósito es la recaudación de dinero para financiar un proyecto que proporciona, dentro de otros objetivos, emitir un token o moneda.
La ICO ha alcanzado un nuevo método de recaudación de fondos, fuera de los canales tradicionales y los controles institucionales que generalmente acompañan y asisten a estas operaciones en el mundo de las finanzas tradicionales. Este tipo de cobro se basa en la redacción de un proyecto detallado en un documento llamado "Libro Blanco" y el método de cobro es más parecido a un crowdfunding que a una suscripción de acciones, por la cual se aporta a la ICO una cierta suma a cambio de una cantidad de criptomonedas y para el suscriptor queda la posibilidad de la revalorización de la criptomoneda, en caso de que el proyecto tenga éxito.
Inevitablemente, ha habido casos en los que la ICO recolecta dinero, pero luego no pudo continuar con el proyecto. Pero también hay ICO muy exitosas, por lo que, al momento de hacer una inversión, primero debemos hacer una evaluación cuidadosa del proyecto y su factibilidad.
Risk warnings
The views and opinions expressed are the views of Crypto Currency 10 and are subject to change based on market and other conditions. The information provided does not constitute investment advice and it should not be relied on as such. All material(s) have been obtained from sources believed to be reliable, but its accuracy is not guaranteed. There is no representation or warranty as to the current accuracy of, nor liability for, decisions based on such information.
Changes in rates of exchange may have an adverse effect on the value, price or income of an investment.
Past performance is no guarantee of future results and the value of such investments and their strategies may fall as well as rise.